Joboy Lagti-an, Marvin Alimato and their friends live in Makilo. They walk 3-4 hours every day to the nearest elementary school in Miarayon to be able to study. They wake up at 3am every day to prepare for school oblivious of the cold and mud in the step-slippery-dark pathway. They have to brave streams and climb mountains and hills before reaching school and most of the time with an empty stomach. They usually reach school late. But nothing can stop these children from getting education. They have dreams and they have the will and courage to pursuit for it.
For those who wish to help, please see the brochure for your guide.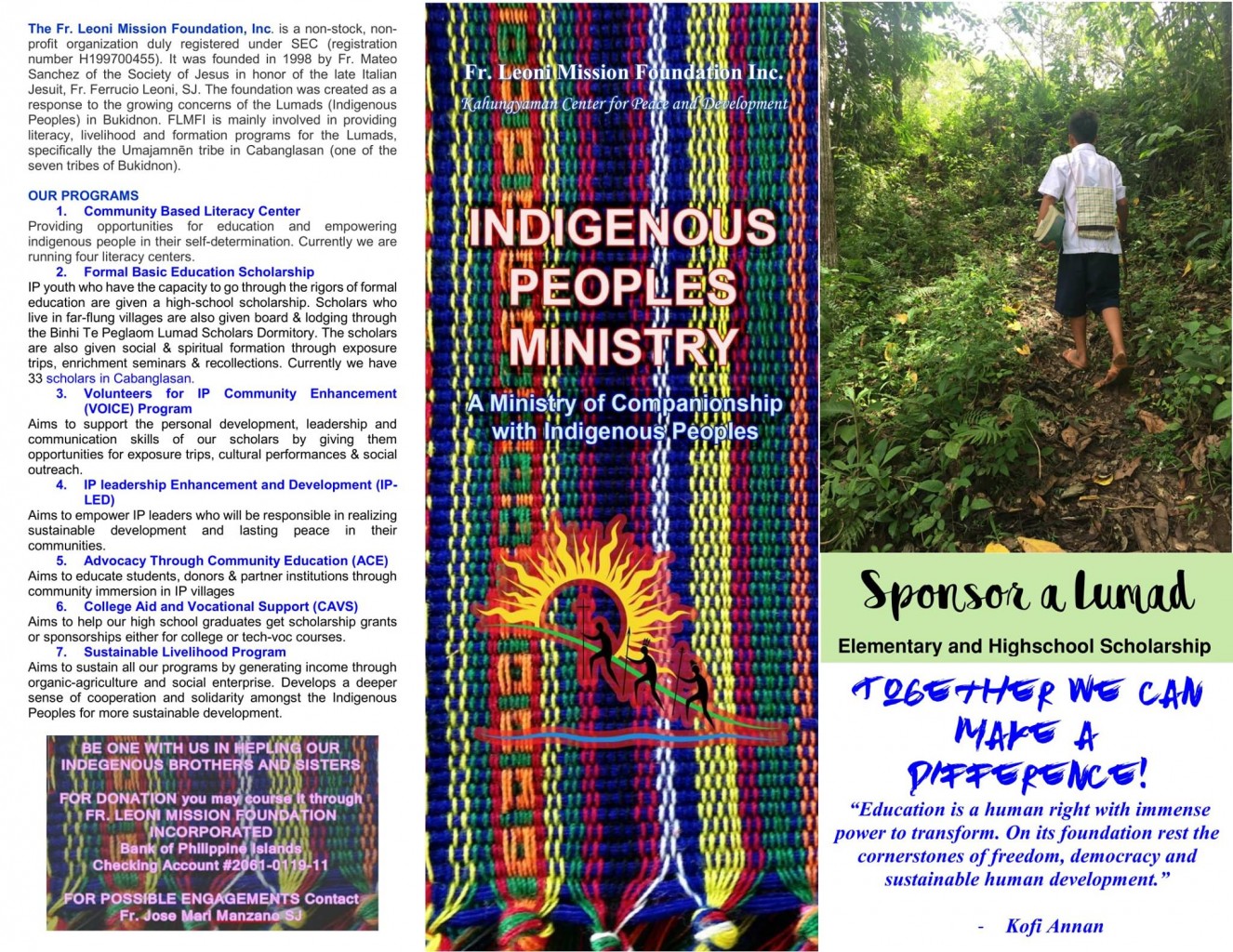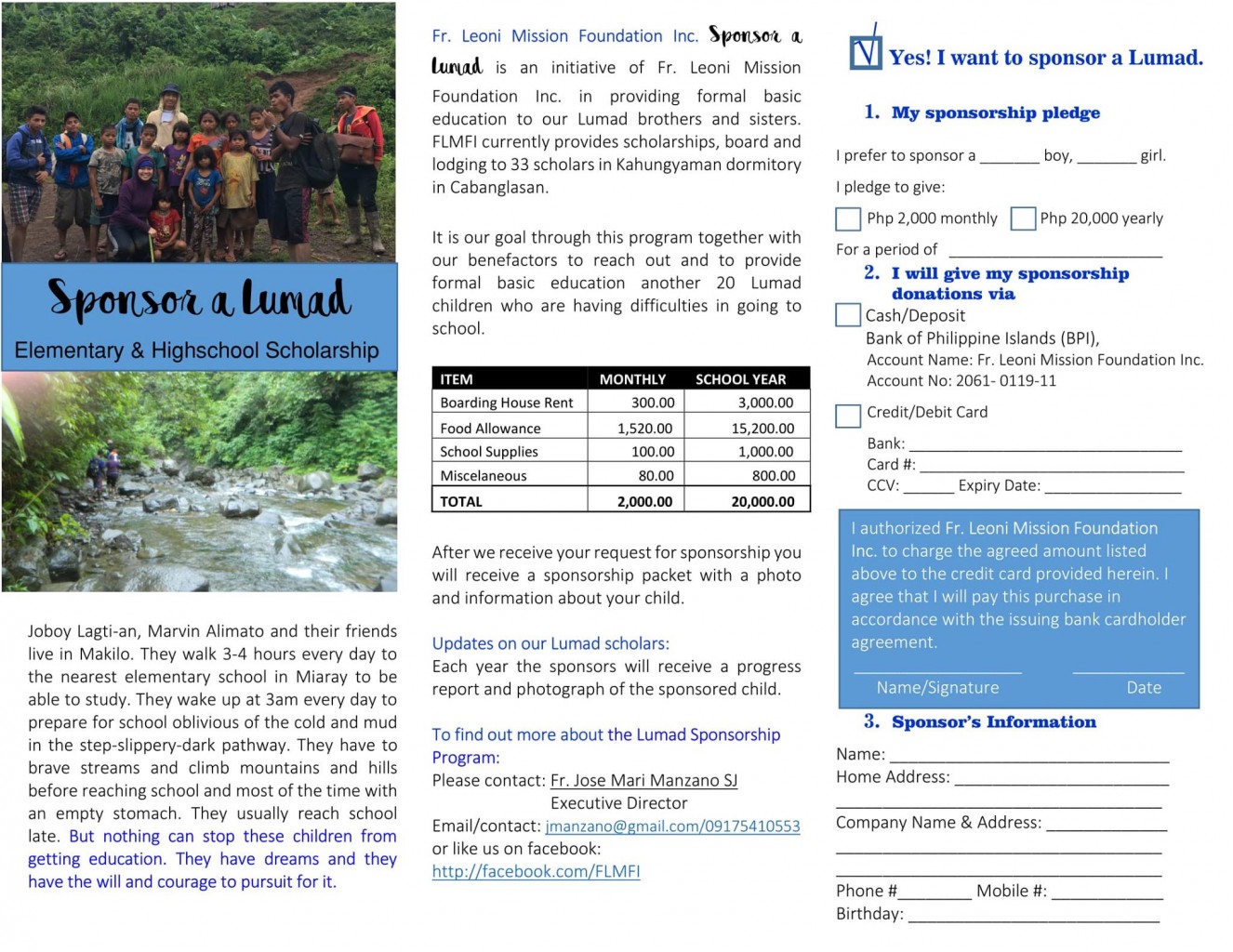 – Fr. Leoni Mission Foundation Inc. Sponsor a Lumad is an initiative of Fr. Leoni Mission Foundation Inc. in providing formal basic education to our Lumad brothers and sisters. FLMFI currently provides scholarships, board and lodging to 33 scholars in Kahungyaman dormitory in Cabanglasan.
It is our goal through this program together with our benefactors to reach out and to provide formal basic education another 20 Lumad children who are having difficulties in going to school.