On May 25th from 9:30-10:30 AM over Zoom and FB live, Dr. Jay Saplala, a clinical Psychologist, former President of Psychological Association of the Philippines, and currently practicing in Toronto, Canada, will conduct a webinar on mental health management in challenging times entitled, "Choosing to Change". His one-hour webinar this Tuesday will address some of the common problems experienced during the pandemic: isolation, loss of work, loss of enthusiasm, loss of focus, etc. These problems were collated in a survey form sent out to JVP last month. He will address these concerns and offer concrete solutions and pathways to wellness.
Dr. Jay is from JVP Batch 12 and 13. He provides psychotherapy and assessments to adults with anxiety disorders, bereavement, and adjustment to life events, depression, trauma, stress-related disorders, workplace-related issues, low self-esteem and assertiveness, and personality issues. He uses psychodynamic, humanistic, and evidence-based treatment approaches such as cognitive-behavior therapy (CBT), eye movement desensitization and reprocessing (EMDR) therapy, emotion-focused therapy, and mindfulness.
We would like to thank Dr. Jay Saplala for offering his valued expertise. We are certain this will be a productive and enlightening webinar for all the attendees. We highly encourage everyone to attend.
by
Shelli Manuel-Tomacruz, JVP-B16
      Treasurer
      Jesuit Volunteers Philippines Foundation, Inc.
Who we are
The Jesuit Volunteers Philippines Foundation Inc. (JVPFI) engages in nation-building by recruiting, training and sending volunteers
for a year of service to marginalized communities and areas with the greatest need. Jesuit volunteers empower these communities as teachers,
formators, community organizers, or enterprise development officers assigned to under-resourced schools, parishes, and NGOs across the country.
VISION
A just society that celebrates the fullness of life realized with the help of a community embodying Ignatian Spirituality.
MISSION
We aim to form a community composed of volunteers, former volunteers and associates who nurture and live out the principles and values of Ignatian Spirituality embodied in and realized through their individual vocation.
HISTORY AND REACH
In 1980, nine young Jesuit Volunteers set off to serve in the peripheries of Mindanao. Now on its 39th year, JVPFI has successfully deployed over a thousand volunteers to 317 partner institutions in marginalized communities across the nation, serving where they are needed most.
CORE VALUES
SERVICE that builds. SOCIAL JUSTICE that empowers. SPIRITUALITY that loves. SIMPLICITY that frees. SOLIDARITY that unites.
JVP COMMUNITY
JVPFI has Local Chapters in Cagayan de Oro, Cebu, Davao, Manila, Naga and Zamboanga. Former Jesuit Volunteers form the Network of Leaders who support the Volunteer Service Program through recruiting and supporting current Jesuit Volunteers and organize activities to promote volunteerism, camaraderie and the JVP Core Values.
VOLUNTEER SUPPORT
Guided by the wisdom from over 39 years of experience, JVP, through its Volunteer Service Program, is able to provide the necessary support to ensure the volunteers are effective in their service. •Skills Training •Formation and Spiritual Direction •Financial needs •Community •Parents' meeting •Ensuring safety and security
Reach Us
jesuitvolunteersph@jvpfi.org
Visit Us
National Office: Room 220 MVP-CSL Building, Ateneo de Manila University, Loyola Heights, 1108 Quezon City
Contact Us
Direct Line: 426-5908 Trunkline: 426-6001 local 4880 +63 966 901 8554 +63 928 481 7837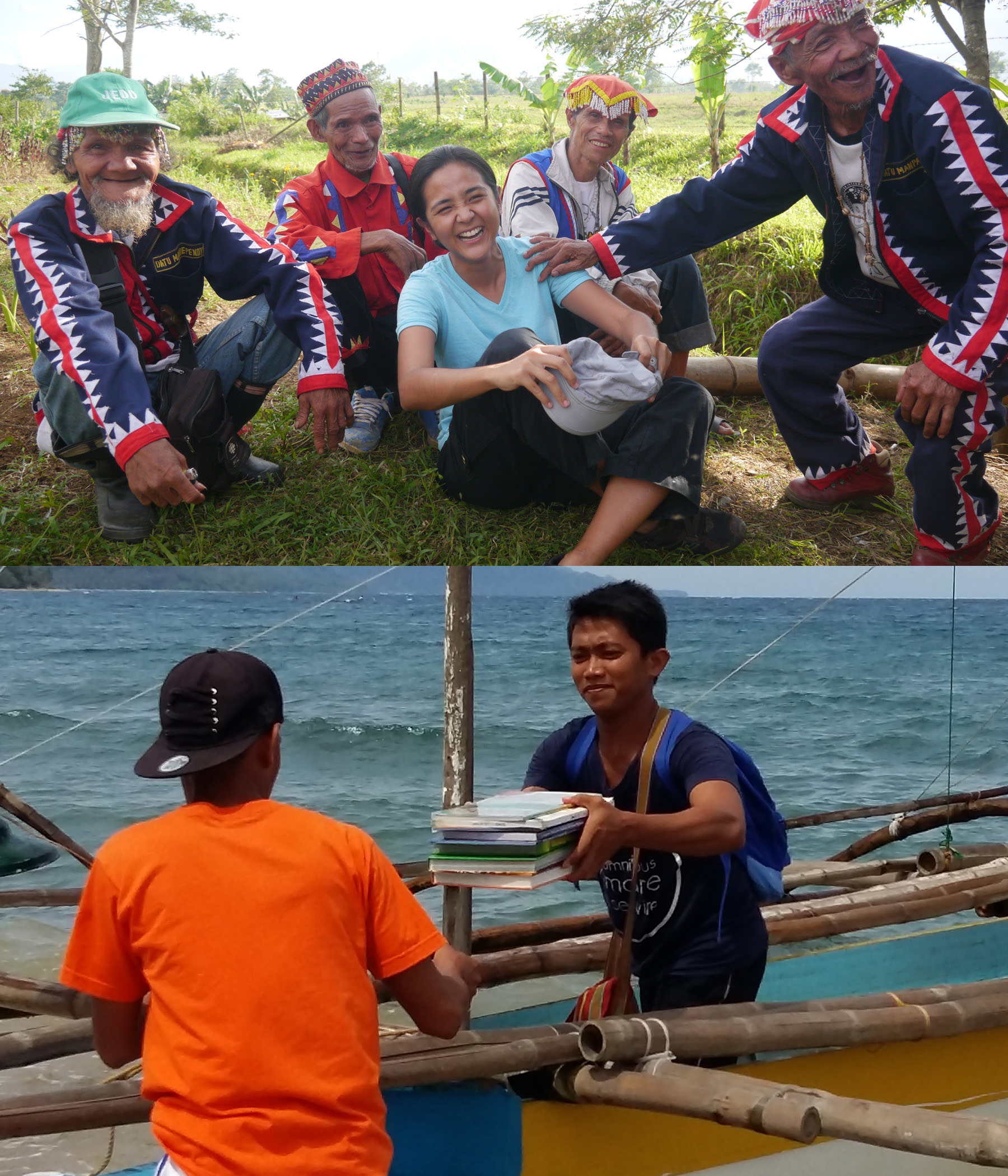 BE A JESUIT VOLUNTEER
Bringing Hope to the Nation's Margins.
Be where you are needed most.
For 42 years, Jesuit Volunteers have been sent to work with schools, parishes or non-government organizations (NGOs) to:
Teach in under-served areas.
Train grass-root community leaders.
Assist cooperatives.
Implement livelihood projects.
Minister to the disabled and abused.
Engage in youth formation.
Advocate environmental issues.
Uphold the dignity of Indigenous peoples.
Fight for the right of the oppressed.We are inviting brave souls who are eager hearts to take the road of loving service for God and country.
QUALIFICATIONS:
Single, under 35 years of age
A college graduate or a graduating student

Physically fit and emotionally-balanced

Willing to serve, share knowledge and skills in a community for at least 10 months

Determined to make a positive difference in the lives of others

Sincere in the desire to serve where there is a need
Consider JVP.

Share in the Mission | Jesuit Volunteers Philippines Foundation Inc.
Please inform us of all donations made: giving@jvpfi.org; (02) 4265908. Sponsor Jesuit Volunteers. Thank you for joining us in nation-building!
JVP Articles
Paglilingkod-Kusang-loob Stories