by Shayne Bonavente B32
Finally, after almost three years into the pandemic and after many cancelled and postponed schedules, the chapter visit to the Naga LC of the Foundation President Tim Gabuna pushed through last Saturday (August 27, 2022) at the Ateneo de Naga University.
Tim was able to present and report updates from the national office to the three generations present from the JVPs of Naga. It was a relaxed and comfortable gathering and everyone was so happy to see each other in person again after almost 3 years.
Among the topics discussed were the status of the foundation's budget, Endowment Fund (EF), yearly balance/net income for the EF, yearly contribution or the annual dues, its adjustment and pay modes, benevolence fund or the JVP Damayan Fund. The seven year (2020-2026) development plan was also discussed focusing on membership, governance, finance and the continuing service program. Lastly, the new composition of the Board of Trustees whose members shall be elected at large and by chapter starting November 2022, and the new functions and tasks of the Local Steering Committee were also discussed.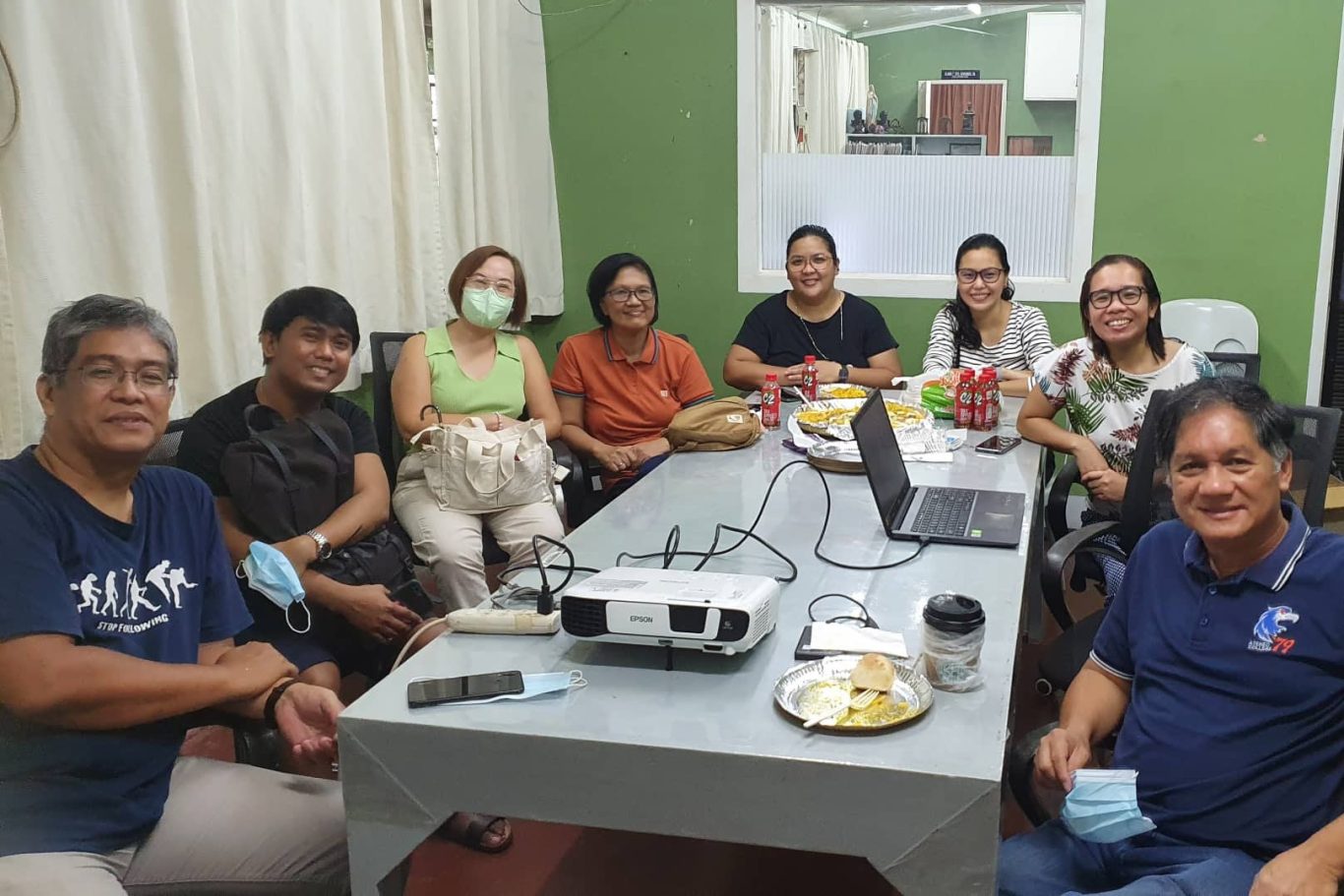 The get-together and chapter visit was well represented from three generations of JVP's. Cathy Bobis (9), Christina 'Esteen' de los Santos (9), Elmer 'Nono' Sto Domingo (12-13), Angeline Llesol (14), Leah Pacao (14), Love Dorero (21-22) POVS, April 'Ping' Flores Macawili (23), Shayne 'Che' Bonavente (32) NLC LEO, Brends San Joaquin (35), Joemarie Boletic (35-36), Alma Jane Babilonia (36), John Peter Dado (39) NLC Recruitment Officer, John Noble Bobis (39), and Kristine Gutierrez (39) attended.
Our gratitude to Peter Dado B39 for organizing the gathering and Nono Sto. Domingo B12/13 for providing the venue.